Plenary Speakers
Paul Kariya, Senior Policy Advisor, Coastal First Nations, Vancouver, BC.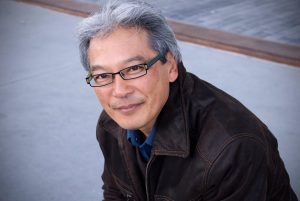 Paul Kariya is Senior Policy Advisor with Coastal First Nations who are committed to protecting their environments and pursuing a sustainable economy. Prior to joining Coastal First Nations, Paul was the Executive Director of Clean Energy BC, and before that he was Executive Director of Pacific Salmon Foundation and a Professor at Trinity Western University. He has worked in the public sector both federally and provincially. He was CEO of the provincial crown corporation, Fisheries Renewal BC, and Executive Director of the BC Treaty Commission. Paul serves on several community boards and has represented Canada as a Commissioner on the Pacific Salmon Commission. Paul comes from a commercial fishing family.
Paul Kariya's presentation can be viewed here: Keriya_Kelowna_AFS
Jordan Coble, Cultural and Operations Administrator, Westbank First Nation Sncəwips Heritage Museum
Jordan was born and raised in the heart of the Okanagan and is dedicated to working for his community and people through the creation of awareness and appreciation through collaboration and authentic representation. Jordan strives to ensure the voice of the Okanagan/Syilx people is heard and understood as valuable to all walks of life in relation to past, present and future generations. The interconnection between our people and our sense of place is unbreakable and needs to be valued. Jordan strives to ensure we are able to claim our rightful place in our representation, interpretation and application of our knowledge. Jordan has been fortunate to lead the Sncəwips Heritage Museum to a number of awards as well as successful projects and is grateful for all those who continue to friends and supporters. Jordan takes pride in ensuring the Museum's foundation is based on the best interests of the community and its members by providing a safe and comfortable space for positive experiences for all to enjoy.
Jordan Coble's presentation can be viewed here: Coble_Kelowna_ AFS
Presentation of "A River Film"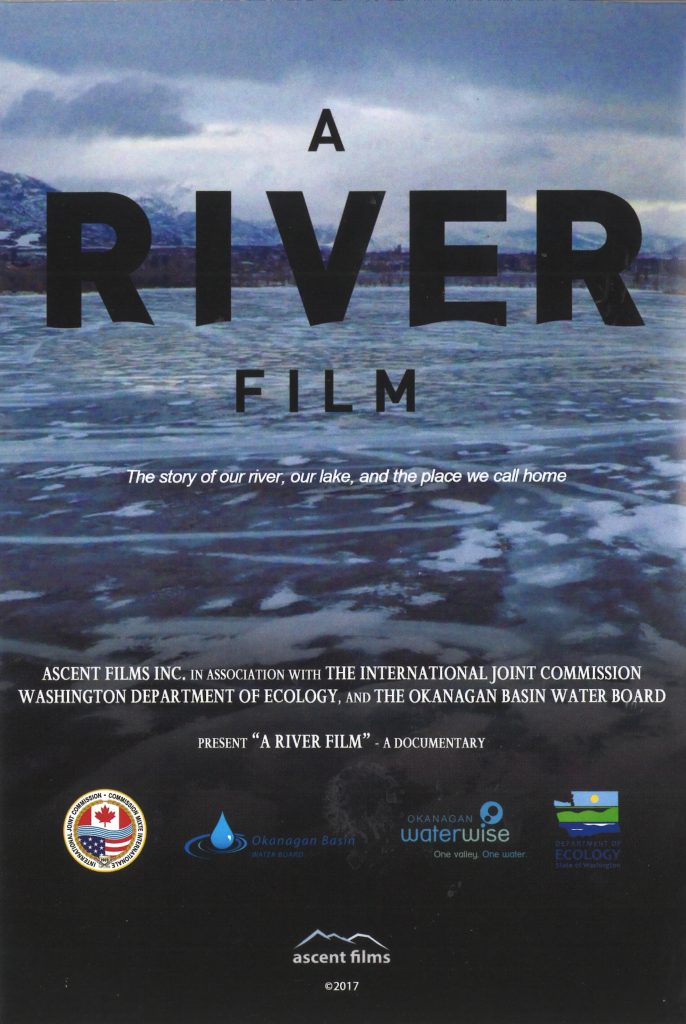 "A River Film" is a story about people, and how they have, over many years, constructed a relationship with a river to support the needs and aspirations of many users, while working to maintain the environment that supports those differing priorities.
The central player in the story is the river, but the story can't be told without a focus on the people of the region. Their story concerns complex relationships with other people, fish, and the wider Columbia Basin. The uniqueness of the Okanagan/Okanogan Basin involves the fact that all this happens within a watershed that is regulated by two political entities across a US/Canada international boundary. Therefore, this story is also about the effects of a regulatory scheme across an International border on a watershed that supports a wide range of economic and ecosystem uses.
"A River Film" is an annual story. As the years repeat, the story of the river unfolds in a pattern. The film's theme is universal, concerning everyone involved. The story is positive and inspiring.
The film was produced by Ascent Films Inc. in association with The International Joint Commission, Washington Department of Ecology, and The Okanagan Basin Water Board. Brian Symonds of the International Osoyoos Lake Board of Control will be present to introduce the film and provide additional context. A trailer can be viewed at: https://vimeo.com/235960865.
---
---
---
Member Registration ($375)
---
Non-Member Registration ($425)
---
Student / Retired ($150)
---
Single Day ($200)
---
Salmon Run
---
Donations
---
View Cart
---