Passports, Visas, Medical Insurance
Citizens and permanent residents require passport. Travellers are advised to stay informed of Canadian and U.S. passport regulations. Know if your medical insurance covers you when you travel outside your country. US travellers can visit this website for American Citizens entering Canada. Visitors are not covered by Canadian health insurance. Check with your personal medical plan before leaving the U.S. or your home country to ensure you have adequate travelling insurance. It is advised that all people travelling outside their own country take out trip cancellation insurance, medical insurance and insurance to cover loss/damage to personal effects. For more information, see Tourism Vancouver's Fun Facts document.
Transportation
The Vancouver International Airport (YVR) is approximately 11 miles from downtown. An efficient airport light rail service called Canada Line transports delegates from the airport to all the downtown core at a cost of CAD $9.25. Taxi Zone fares for airport to downtown Vancouver are CAD $36 and private limousine service is can also be utilized for CAD $64 one-way, plus gratuity for a sedan. All of these services accept credit cards, and all amounts are quoted in Canadian dollars. For all the transfer options from the Airport to Downtown visit this website.
Things to do in Vancouver, B.C.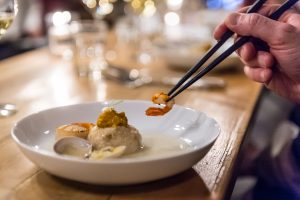 The cosmopolitan city of Vancouver encompasses a mix of many ethnic groups. Out of this multiculturalism comes a remarkable culinary diversity, which, when combined with BC's extensive selection of local ingredients, is born a distinct regional flavour that is unmistakably Vancouver. Visitors will enjoy the freshest seafood, award winning local wines from our emergent wine industry and one of the best selections of Asian dining in the world.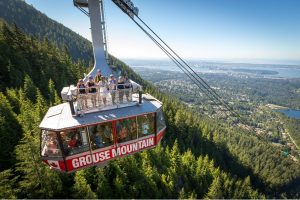 Vancouver has been described as one of the most spectacularly situated cities on earth. The downtown core stands proudly on an ocean swept peninsula surrounded by beaches, sailboats, parks and wildlife. The downtown core is only one mile across at its widest point making it a perfect city for walking. Local site-seeing opportunities include everything from whale watching tours to kayaking along the city shores, mountain biking some of the best trails in the world, to a gondola ride up Grouse Mountain to visit the grizzly bears.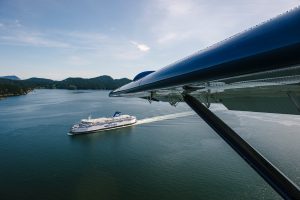 Vancouver is also the gateway for further travel in the west coast. After your conference spend a few extra days in the area and explore the world-renowned ski resort of Whistler, only a two-hour drive away. The quaint city of Victoria on Vancouver Island is a picturesque two-hour ferry journey to the west. Wine tours, exquisite dining and lakeside days await you in the Okanagan Valley, BC's internationally recognized wine region. Or, hop on a cruise ship from Vancouver harbour and sail up the BC coast to Alaska – a once in a lifetime experience that is not to be missed.
For more information on transportation, currency, travel requirements, and weather, please review the Vancouver Fun Facts document provided by Tourism Vancouver: Vancouver Facts Facts – Weather, Student Visas, Passports, Canada Line information. Photo credits: Tourism Vancouver.