Pinnacle Hotel Vancouver Harbourfront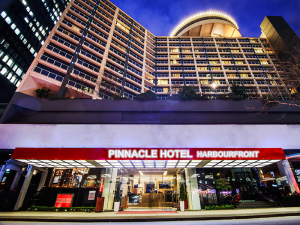 Address
  Pinnacle Harbourfront Hotel 

  1133 West Hastings Street
Cityview Room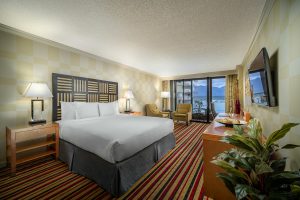 Prices are listed in Canadian dollars and are subject to applicable state and local taxes and fees in effect at the time of check-out. All room reservations must be reserved by March 12, 2020 before room blocks are filled! 
Single or double occupancy (one king bed or two oversized double beds, specify upon booking): $205/night
Triple occupancy (two oversized double beds): $225/night
Quadruple occupancy (two oversized double beds): $255/night
How to Book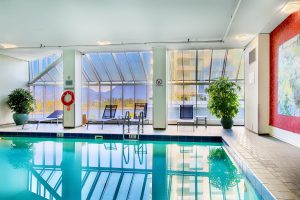 March 13, 2020: Hotel bookings have been suspended. This meeting has been cancelled due to concerns around the COVID-19 pandemic. Please see this page for more information.
Parking
Parking information: Pinnacle Hotel Parking Rates. Be advised: the maximum height for the Pinnacle parking garage is 6′. Additional parking can be found at the nearby Pinnacle Marriot Hotel located at the following address:
Vancouver Marriott Pinnacle Hotel
1128 West Hastings Street
Vancouver, BC, V6E 3T3

Note: the maximum height for the Pinnacle Marriott parking garage is 6'6".
For more parking locations that are less than 10 minutes away, try the following locations:

Impark
200 Granville Street
Vancouver, BC, V6C 1S4

Thurlow Parkade
1025 Dunsmuir Street
Vancouver, BC, V7X
Airline Discount Codes
Discount codes are available for the following airlines:
Air Canada – Official Canadian Airline for this event
Alaska Airlines
Delta

If you are interested in utilizing one of these discounts, please contact us at [email protected] for more information. Please remember that there are some limitations to these discounts, and they can be found in this document.