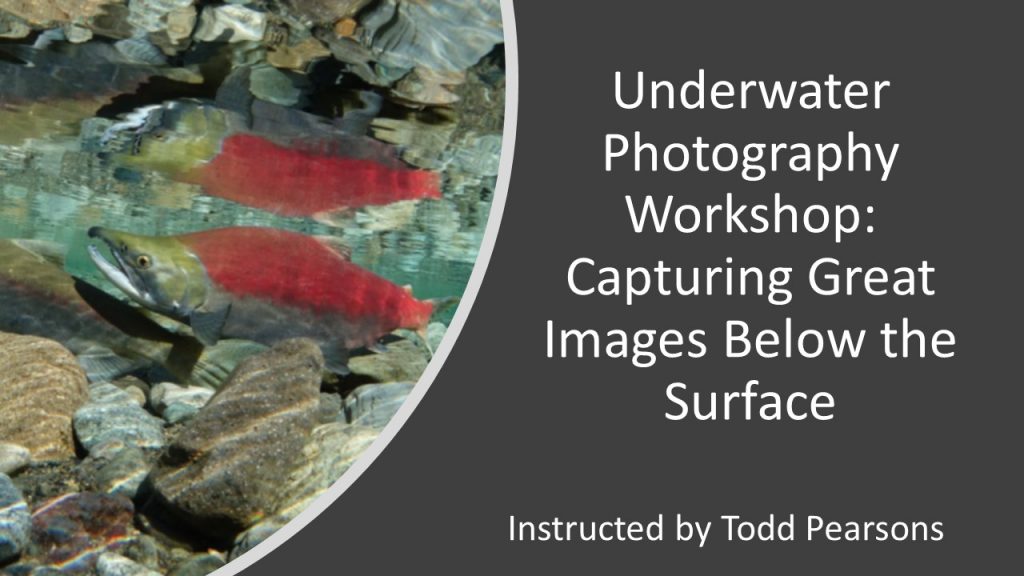 When: From 9 am until noon on April 10, 2019.
Where: Kitsap Conference Center, Bremerton, WA (same location as the annual meeting)
Description: One of the best ways to inspire audiences about communicating and valuing aquatic resources is to bring audiences to where aquatic life lives through underwater photography. This workshop will help you get started and improve your ability to take great images underwater. Topics to be covered include: getting started on a limited budget, assembling your underwater photography toolkit, behavior of the underwater photographer, underwater photography principles and tips, and many other topics. Common mistakes and hard won secrets of underwater photography will be revealed. This workshop will focus on challenges and opportunities in freshwater environments, but many of the topics will apply to marine environments. Improve your fisheries talks, publications, and other communications by developing and improving your underwater photography skills.
About the instructor: Todd Pearsons, Ph.D., is a long-time fisheries scientist, award winning communicator, and professional photographer who specializes in capturing images of life below the surface of the water, particularly rarely photographed species. His images have been published in many forms such as books, magazines, journals, museum displays, interpretive center displays, art pieces, and professional websites. Click here or the image at the bottom of the page to see/read a "Photography Interview of Todd Pearsons" that appeared in Fisheries.
Cost: The course is free to those attending the meeting but space is limited to the first 20 individuals. You can sign up by filling out this form: