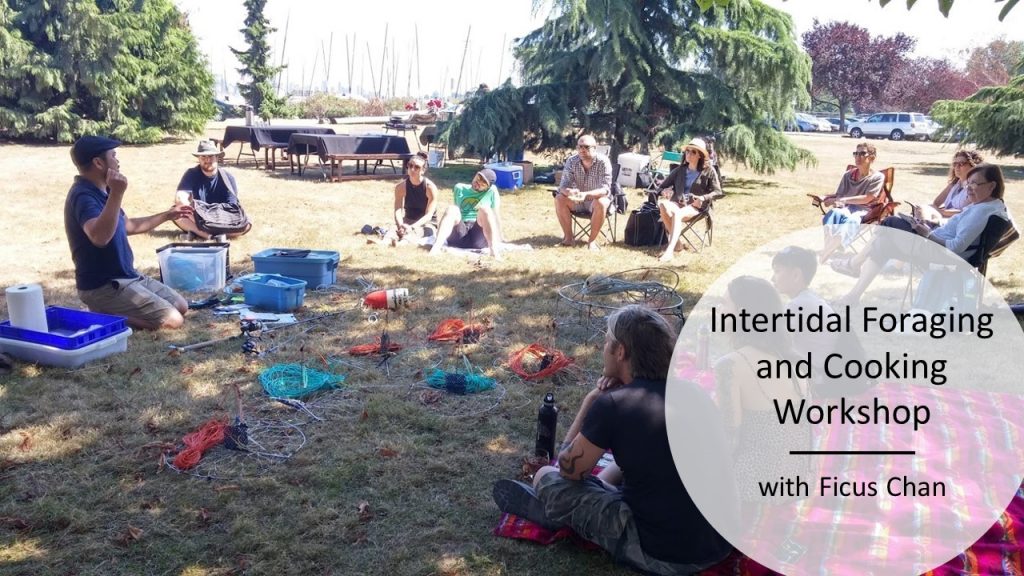 When: From 5:00 to 8:00 pm on April 8, 2019.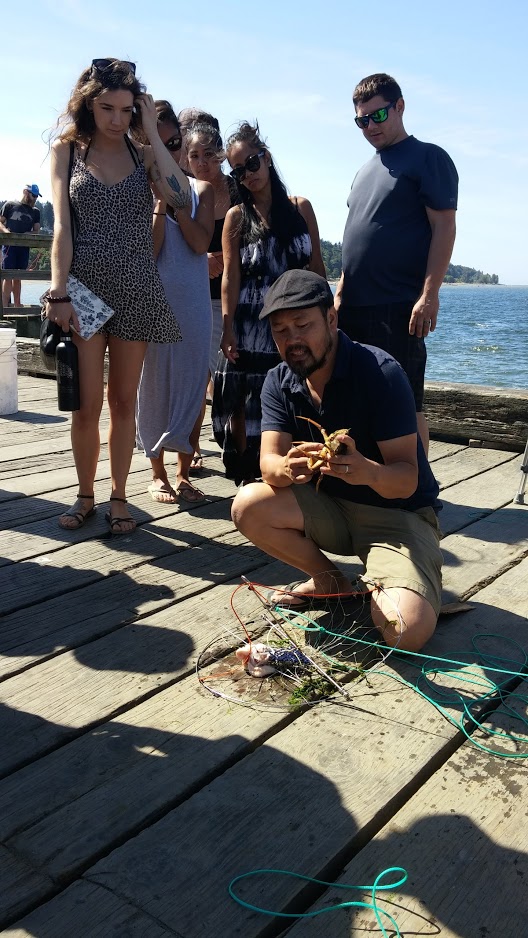 Where: Kitsap Conference Center, Bremerton, WA (same location as the annual meeting)
Description: British Columbia and Washington are blessed with miles and miles of wonderful, accessible shoreline inhabited by a diverse array of organisms that are not only fun to discover, but also tasty to eat. We will explore all the different creatures and seaweeds you can forage for in the intertidal zone including sea urchins, crabs, sea cucumbers, squid, clams, geoduck, whelks,oysters, mussels, gooseneck barnacles and more. We will also cover all the different ways you prepare and cook your harvest. Cooking demos of geoduck and seabiscuit (biscuit made with sea lettuce) are planned with samples to try.
About the instructor: Ficus Chan is a Jack of All Trades within the world of fish and forestry of British Columbia and Washington State. Blessed to be born and raised in Vancouver, BC and now currently living in Bellingham, WA, a region that perfectly fits Ficus' innate need for camping, fishing, foraging and exploring the outdoors. He followed his inner compass on a journey that allowed him to learn through his work as a resource technician, educator, fishery observer, manager, consultant, and commercial harvester. Ficus combines his passion for cooking with his knowledge of edible wilds and has led foraging and wild food workshops since 1995.
Cost: The course is only $5 for those attending the meeting but space is limited to the first 40 individuals. You can sign up by filling out this form: